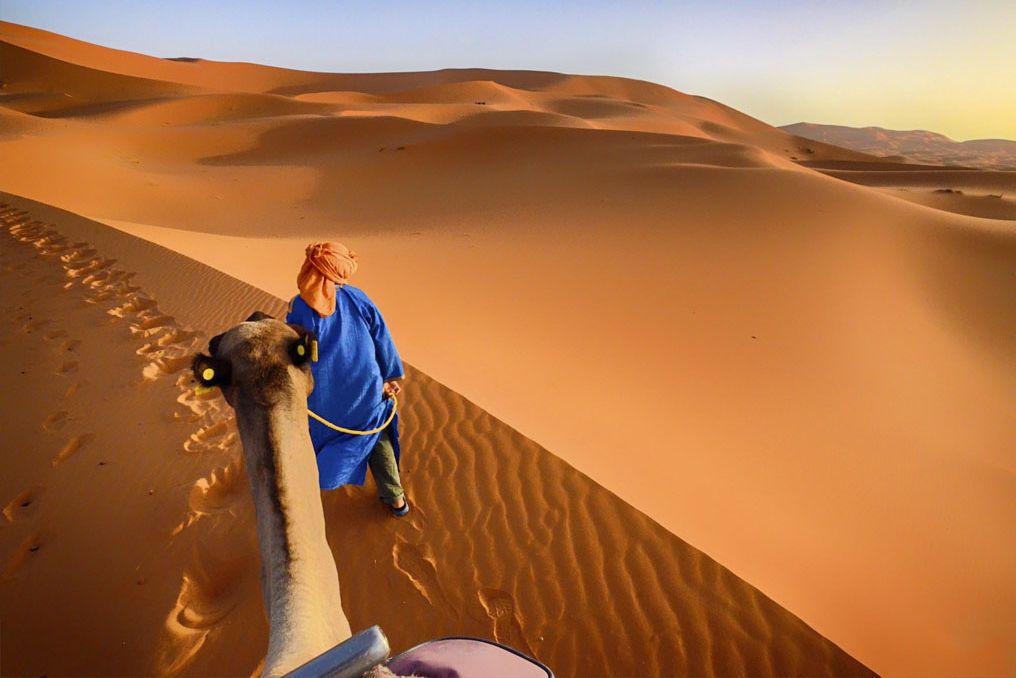 Getting to Erg Chebbi from Marrakech
By Bus ( 11 hours including breaks): As in the case for Fes; you can go directly to Merzouga by "SupraTours" bus, considering their better services and punctuality. Stops are usually scheduled for passengers, including a half hour break for meals. If needed, we can provide 4WD transportation service to take you from the town of Merzouga to Erg chebbi, where the camp is situated. Thus, let us know beforehand. By Taxi ( 9 hours including breaks ): using "Grand Taxi" for transportation is a good choice, enabling you relax and manage your trip the way you wish. But we advise you to negotiate the price with the taxi driver in advance. When you arrive in Merzouga, our 4WD driver will meet you and take you straight to the Erg Chebbi dunes, the location of our camp.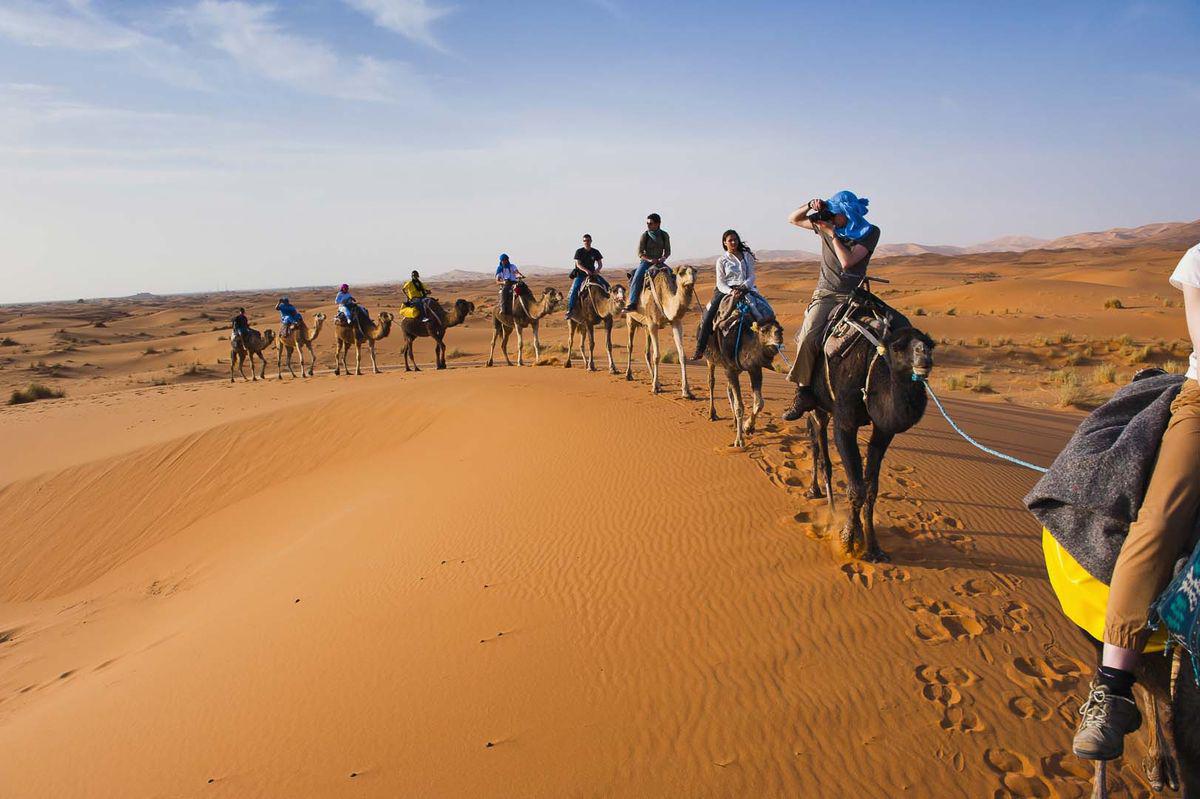 Getting to Erg Chebbi and Merzouga from Fes
By Bus ( 10 Hours, including breaks ): If you happen to be in Fes and wishing to reach Merzouga, the cheapest way to get there is through bus. Direct trips are hardly found for all categories of buses, but we recommend using the private company "SupraTours", since it operates direct trips to Merzouga daily, and because it's comfortable and prompt. Once you are in Merzouga, contact us (if possibly in advance) to get you to the bivouac with a minimum fee. By Taxi ( 8 hours including breaks): traveling by taxi is an ideal option to get to Merzouga with open arms ! It is better however, to book a private taxi, without having more passengers onboard, so that you can best enjoy the trip. It is important also to negotiate the price of the one way trip before making any agreement on this matter. Taxis normally are not able to drive on off-roads, so you'd better contact us if you need a 4WD to take you from Merzouga town to Azawad Camp.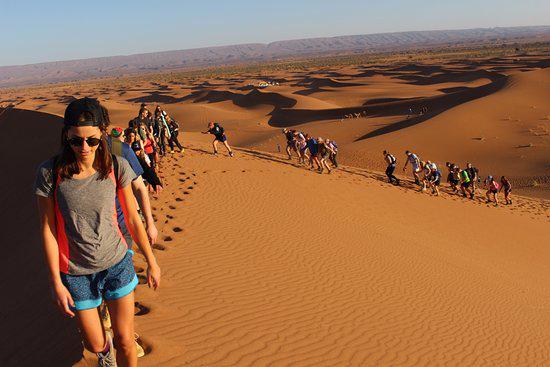 Other ways to get there from anywhere in Morocco!
You can Also get to Erg Chebbi and Merzouga from anywhere in Morocco by an organized trip or transfer arranged by Azawad Desert Camp partners. Why should I choose this way? Private and comfortable vehicle Getting there quickly and safely Enjoy the splendid views of the road Breaks whenever and wherever you want Hand pick-up