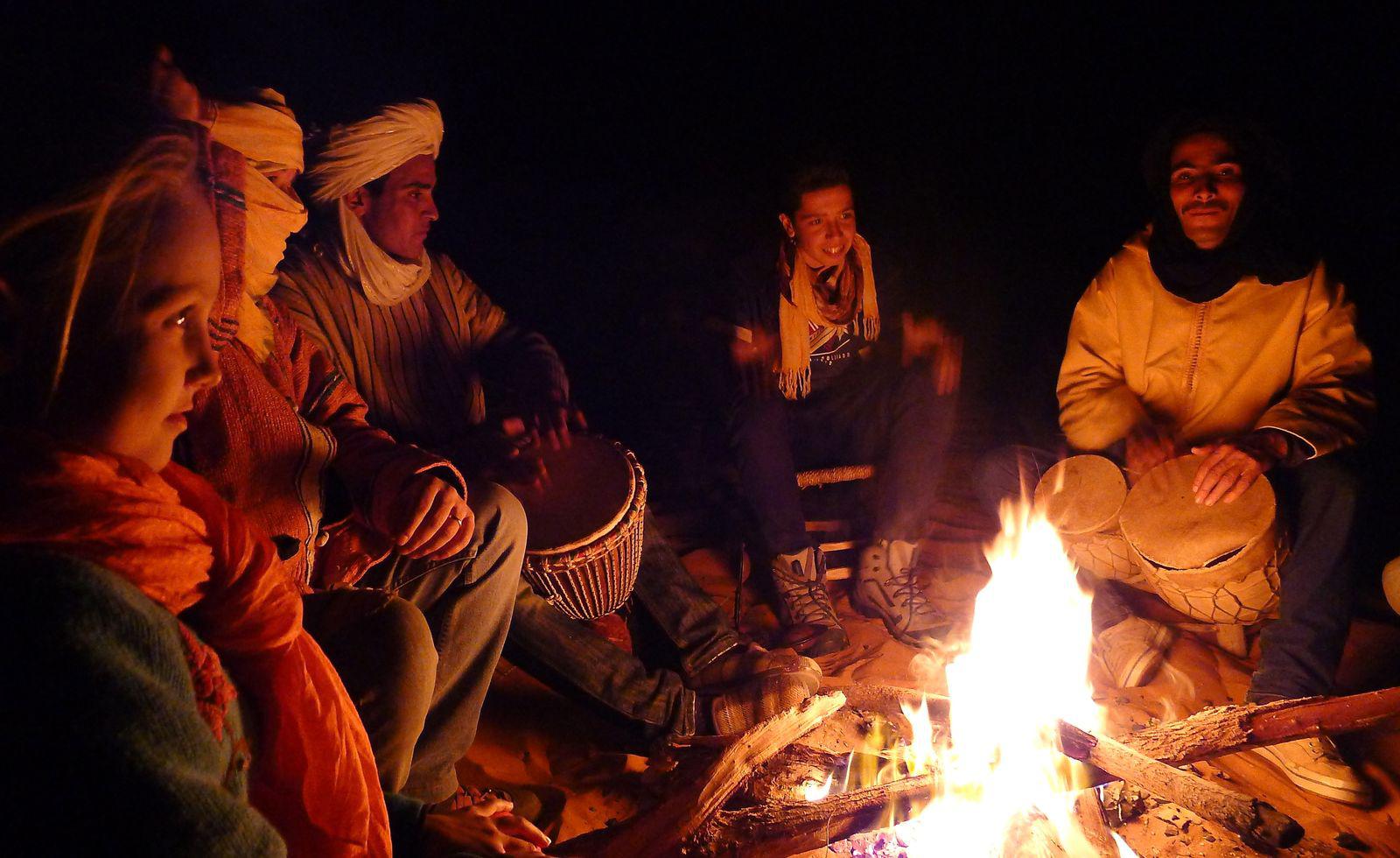 Entertainment and Fire
What is it that could be more interesting than sitting around a campfire while listening to Berber music and staring at the stars above! Each night after dinner, local guys bring their traditional instruments to entertain our guests in Azawad. On special occasions, like birthdays, we even invite professional musical bands. In case you are willing to spend a special event of yours in the camp, please inform us beforehand so that we can have enough time to prepare for it and make such an unforgettable one.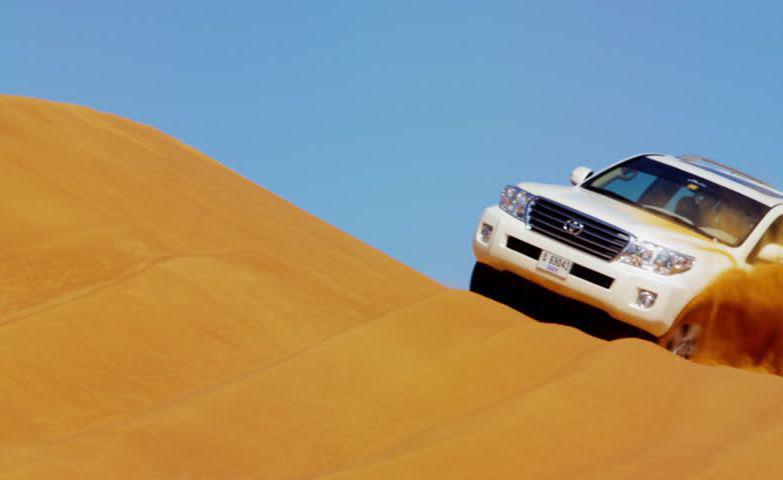 Around dunes trip by 4x4
The off-road tour involves visiting a couple of places around, including the local nomads and the lake. If you are the kind of person fond of adventures, this trip is for you, for you will closely discover the Saharan region, and keenly admire the charming view of the huge sand dunes of Erg Chebbi, one of the most beautiful of its kind in the world. If you would like to give it a try, please let us know prior to your arrival in order to get you a 4x4 vehicle ready.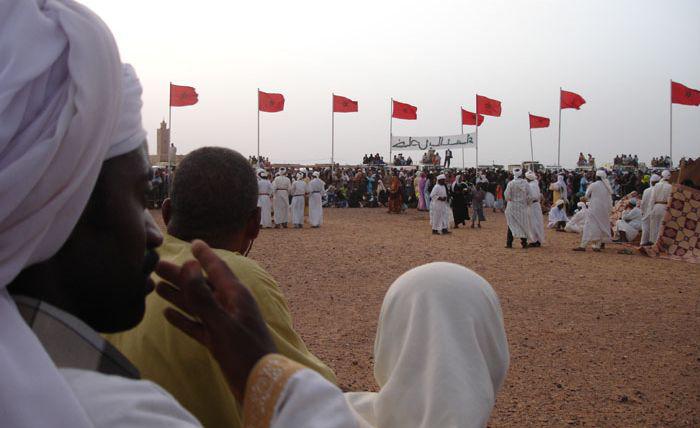 Visiting Khamlia village
Located 5 kms towards the south of Merzouga, the village of Khamlia is famous for its black-skinned inhabitants and their authentic music known as "Gnawa music". People from all around the world come to this adobe village to enjoy this special traditional style of music. An annual festival takes place in here and lasts for three days, within which rhythms of drums go non-stop for hours starting from early evening. During this event, tea and couscous are served to guests as a sign for the local generosity and their strong belief in multiculturalism. Contact us for a trip to the village.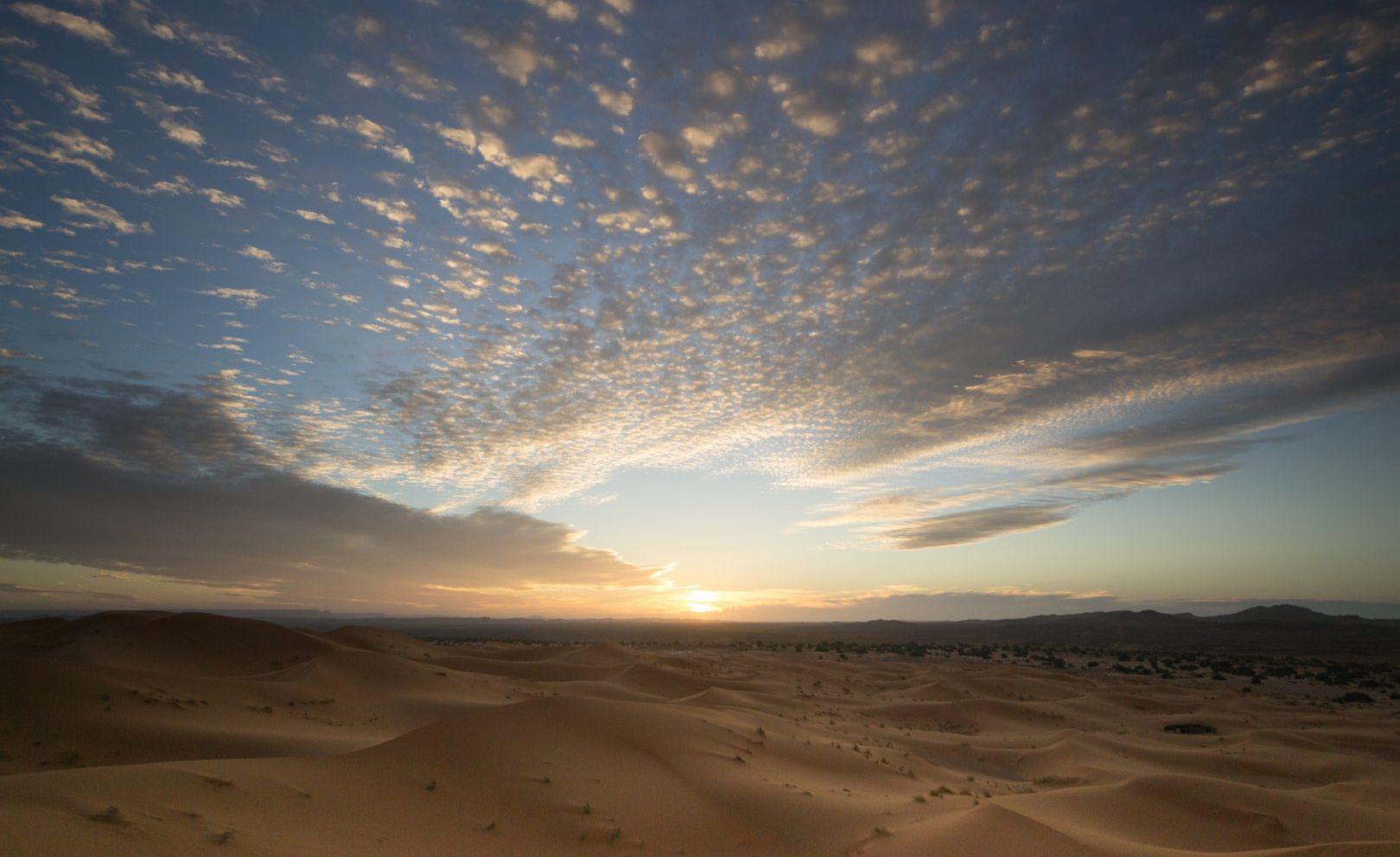 Hiking over the sand dunes
A great way to discover Erg Chebbi's charm is through taking your feet out free for a walk. Take a bottle of water and fasten your shoes, then get ready for a unique discovery around the golden sand dunes. The activity involves hiking for miles across sand and oasis. We can propose to you available routes to select for your journey, which includes climbing the sands, strolling in villages nearby and/or wandering inside the palm trees oasis. Duration of the activity vary from three to five hours.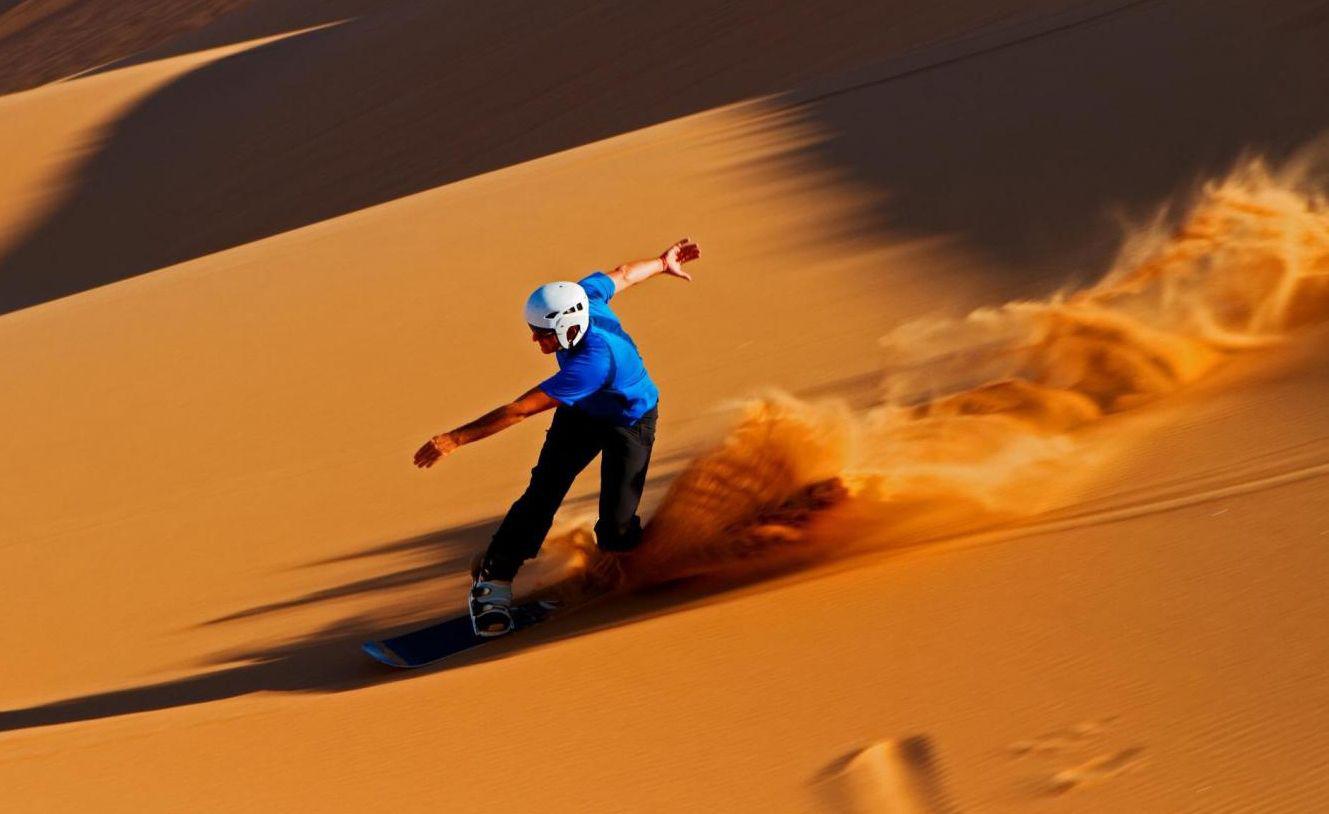 Sand Boarding
While the desert is best known for its camel rides, it has also, in recent years, become the favorite playground of many sport challenges to get you indulge in passions and adventures. One may only think that skating is exercised exclusively on ice and snow, but the activity can also take place on sand dunes. Commonly known as sand surfing, Sand-boarding became a sublime for both amateurs and professionals in the boarding realm. In Azawad camp, we have a store of boards where you can try surfing on the slope of Erg Chebbi sand dunes. We rent Boards for free.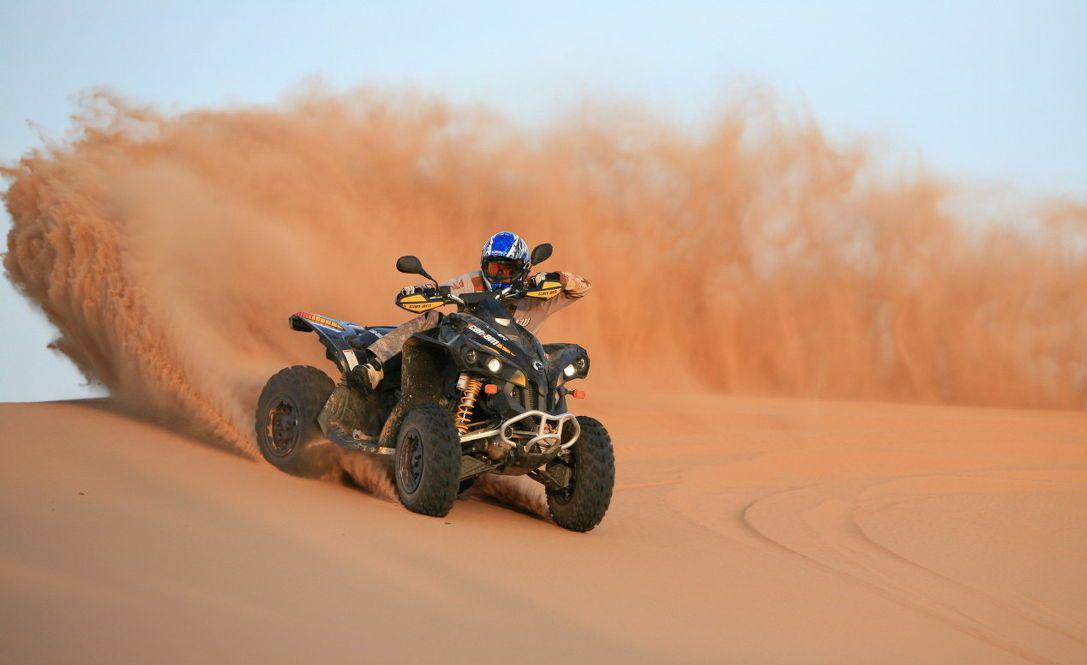 Quad Biking
Quads are small 4x4 vehicles in the shape of bikes. These 4-wheels bikes are ideal for amateur travelers who would love to discover Erg Chebbi and set themselves free in the wild. Driving Quads does not require any prior experience or driving license, but driver has to be able to control the vehicle as he's supposed to drive through sandy and rough off-roads, thus you can request a guide who'll teach you how to use it properly. Quads are rent on the basis of duration of service. You can hire quads from points of interest in Merzouga or contact us to book the service for you.